Formula Fun Foamies
6'4" Zippers
Sale price Price $260.00 Regular price
Features
Made in USA
We manufacture our boards at the Marko Foam factory in Salt Lake City, Utah and have a distribution point in Huntington Beach, California. This allows us to have full control over our boards and guarantee they are made with the highest quality materials.
Made with 100% Recyclable Materials
We make our boards in a sustainable way with recyclable materials. If you'd like to learn more please check out our Board Recycling Loyalty Program.
Durable, Waterproof and Flexible Foam (no resin needed)
Our boards are made as a solid piece of copolymer foam that is completely waterproof. This makes for a very durable board that if dinged won't absorb water and is nearly impossible to break!
Molded Stringer System
Our stringer system is custom made for each board out of the same wood used in surfboards. They are molded into the board to add stiffness and strength while helping increase the performance!
Wax-Free Deck Pad
Our EVA deckpad has small grooves making for a slip free surface making wax unnecessary. This allows you to keep your board in the car without the mess of melting wax or on the beach without getting sand stuck in the wax on the deck of the board!.
Specs
6'4" x 19" x 2.96" - 41 Liters - 8lbs
The 6'4" Zippers is a Formula Fun crew favorite. The throw back single fin design with a squash tail and rounded nose makes it a fun all around board and the 41 Liters of volume makes it a breeze to catch waves. The design allows the board to be fun on small knee to waist high days as well on pumping overhead swells. Only fun times to come when riding this one!
Gear Included
Single Fin
The single fin setup includes a 7.25" performance fin.
About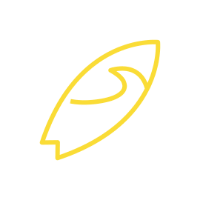 We moved away from the traditional soft top construction you've seen for decades and created an American-made soft top that doesn't take any days off from performance. For years, soft tops have been made with poor quality, toxic and non-recyclable materials and we've combatted that by creating a mix of classic, timeless designs with new-age engineering and materials made for high-performance soft board surfing.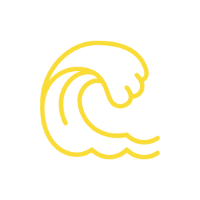 The Formula Fun construction creates a fast, dynamic, and highly reactive surfboard that's been engineered for everyday surfing ranging from beginner to advanced levels. The board's lightweight and buoyant qualities allow the surfer to paddle into almost any wave size.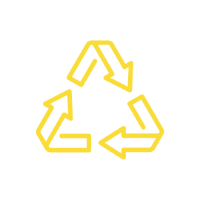 We've also teamed up with Marko Foam and designed everything with the environment in mind. The entire board is recyclable so mail it in or drop it off at our Huntington Beach, CA HQ for $50 credit towards your next board. For more details visit our Recycling Loyalty Program page.